Keep up to date with the latest LSS Waste Management news and views, featuring (but not limited to) waste management, skip hire and recycling news.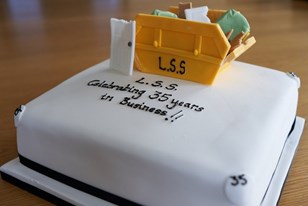 LSS WASTE MARKS 35th ANNIVERSARY WITH RUBBISH CAKE!
LSS Waste Management has marked its 35th birthday with a cake that can only be described as rubbish!
Read more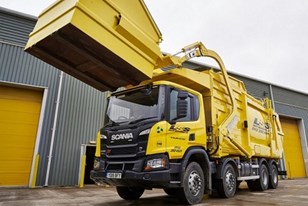 LSS WASTE'S FRONT END LOADED INVESTMENT
Leeds-based total waste management provider, LSS Waste Management has invested over £200,000 in extending its 70 strong fleet of specialist waste vehicles – with the purchase of a Scania Front End Loader (FEL).
Read more